---
Students are allocated to one of four houses upon enrolment to which the represent throughout their time at the College. The College is also affiliated with the School Sport Victoria Program, which allows our students to participate in sport at a competitive level.
---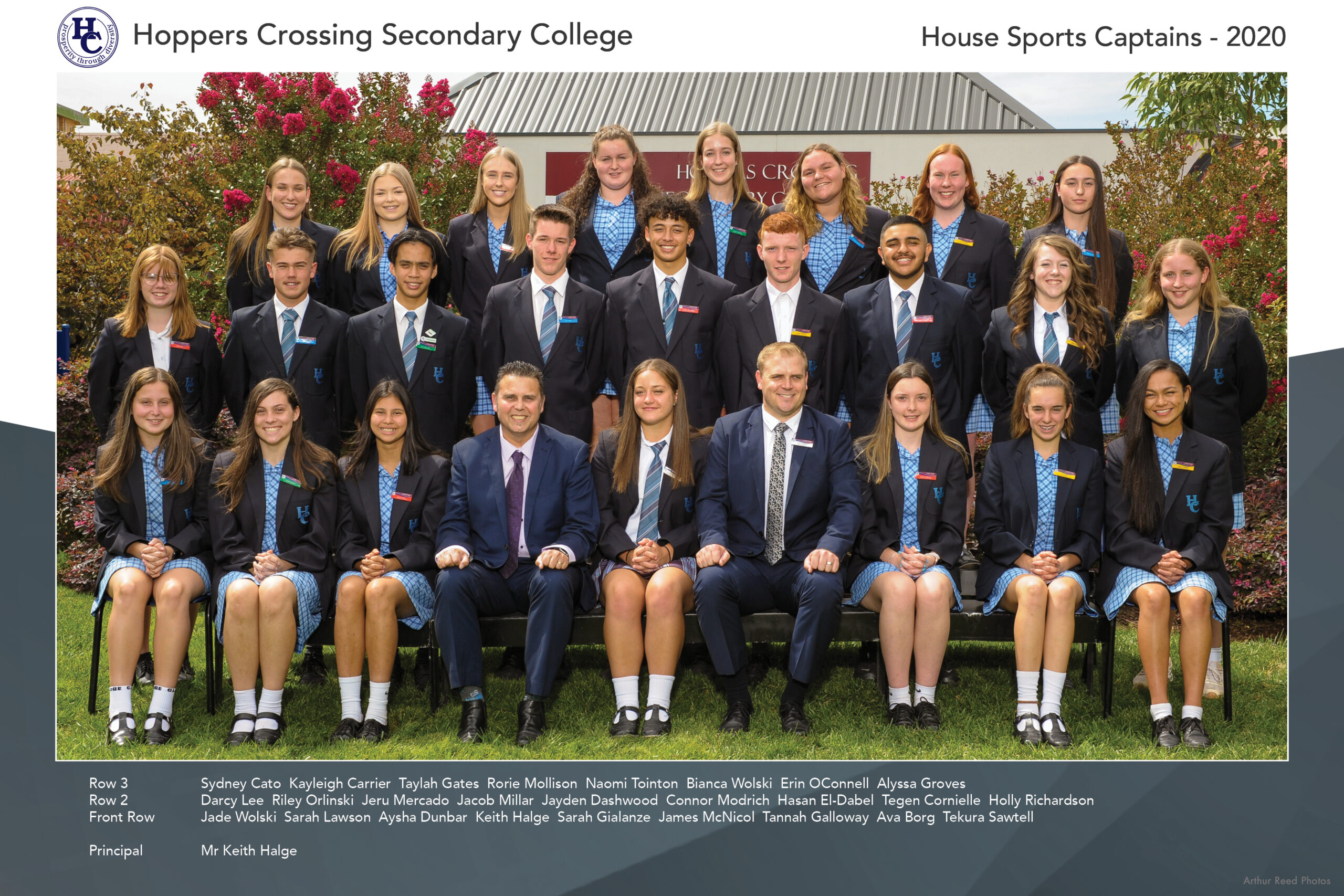 Sports Competition
Teams of students regularly represent the College in an array of sporting activities such as: Cricket, Basketball, Netball, AFL, Volleyball, Tennis, Table Tennis, Badminton, Touch Rugby, NRL and Soccer.
We also field teams in Athletics, Swimming and Cross Country that are selected from our own College Sports Carnivals.
Students take part in intra-school competition in the annual Swimming and Athletics Carnivals and regular tournaments held at recess and lunchtime throughout the year. Participation in these events allows students to earn points towards their house team.
House Championship
Students are awarded with house points for participation Interschool Sport, House Sports and Carnivals and other sporting events. The winning house at each carnival is presented with a trophy. The O'Neill Perpetual Trophy is awarded following the College Swimming Carnival and the Pearson Perpetual Trophy for the Athletics Carnival.
College Sports Captain & House Captains
Hoppers Crossing Secondary College appreciates and commemorates leadership and sportsmanship shown by students through the College Sports Program. The program offers students the opportunity to represent and lead one of the four College houses both within the school and community.
Students are given the opportunity to apply for both the College Sports Captain role in Year 12 and Senior and Junior House Captains. Students must have displayed the College values of respect, responsibility, strong work ethic and cooperation within the sporting field along with the enthusiasm for sport and desire to improve the Sport Program for the school.
2023 College Sports Captain – Jake Warhurst
Whitten
Brayden Hau
Linda Balla
Cindy Newell
Camplin
Jesse McPherson
Freeman
Alanah Gerick
McGrath
Holly Richardson
Kiana Dayao